Karla and Gabe are one adventurous gem of a couple. I consider them Mrs. + Mr. Chicago. I enjoy hanging out with them weekly, but had such a fun time on my rooftop with the Chicago skyline in the background and capturing their personalities! They are mix a quirky and silly, total babes and are some of the most genuine and kind hearted individuals I've ever met. And I also have the pleasure of calling them family! Gabe...forever and ever, and Karla, just this past summer when they got married!
Also, can we talk about how cool Gabe's tattoos are, incorporating a mix of Chicago pride, meaningful moments and hand drawn illustrations by his son.
Go check out more about what they are up to on Instagram. Both are the epitome of a Chicago creative and how to be musicians + entrepreneurs in a big city! Enjoy!
KARLA // @itsme_karla GABE // @g_a_b_e__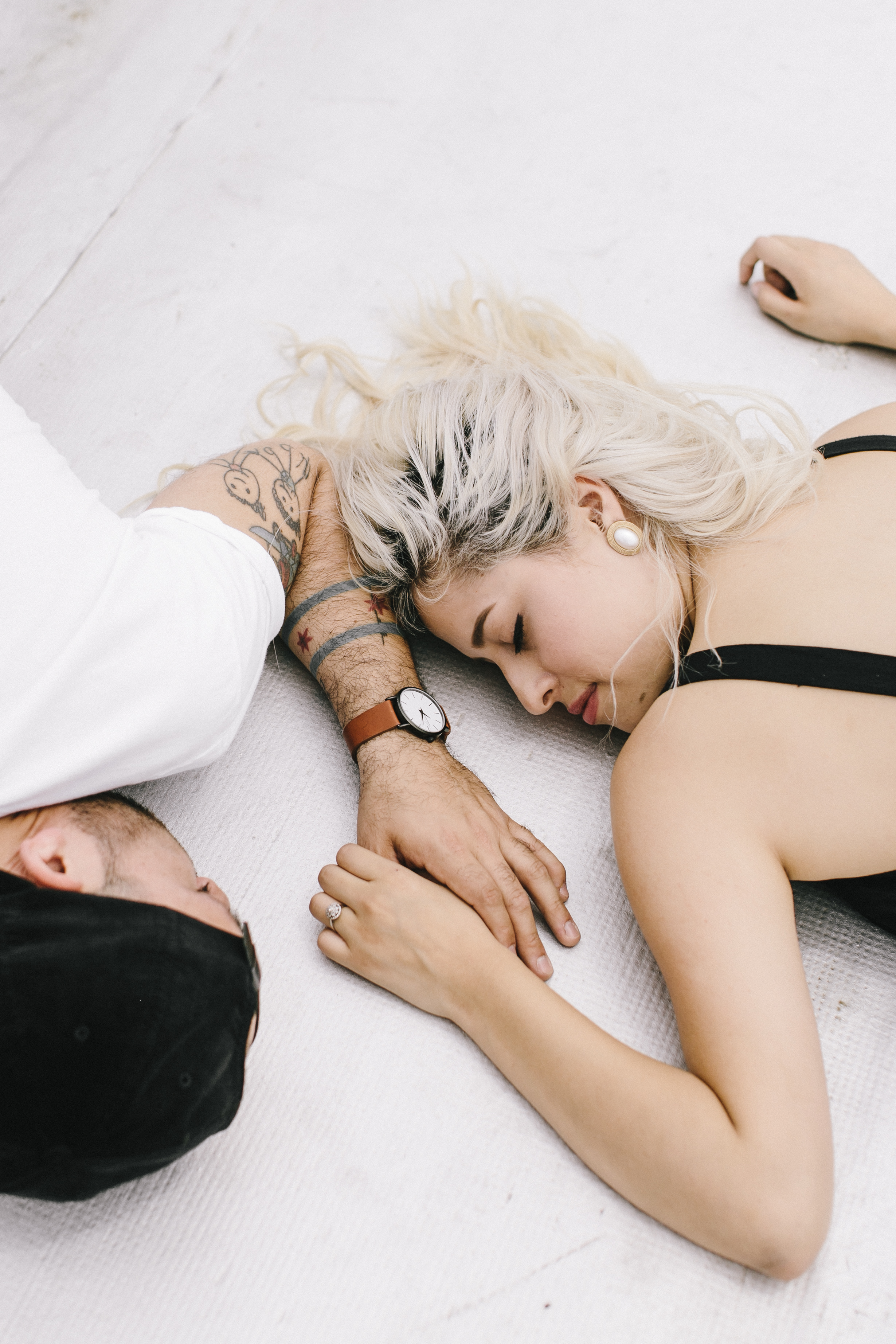 To inquire about a portrait, engagement or family session contact me below to chat!
I couldn't be more grateful for the season I'm in. For plenty of reasons I could go on about in person, but for this post we can just focus on this view of downtown Chicago. My flat is in the heart of Wicker Park and this skyline view just reminds me how small (but significant, and so are you) I am in this huge, beautiful world. I've never been more excited for the future and what God has in store for my life.
So back to this view...I love to hang out on my roof with friends. From eating Chipotle with friends, to watching fireworks on the 4th of July with 360 views into all hours of the night. to many fun photo shoots and afternoons of grabbing some rays on my blanket and drinking coffee. This blanket from Homies, I take with me everywhere! From the beach to the park...but mainly on my roof is where it's seen the most sun, literally. If you're looking for a beautiful yet functional blanket to throw in your backpack for a fun day out, or even just any other kind of beautiful decor...check out Homies (and tell your homies)!
Cheers to many more funny, sunny days in Chicago with this blanket!