I started the day shooting David getting ready at their Wicker Park flat (which is the best neighborhood, and I'm not just biased because it's my neighborhood too! Well, maybe I am.) Their vibrant personalities were scattered all over their two-story loft. Then I captured their first look alongside my friend and lead photographer Kat, from DeependImagery.

We wandered around some industrial areas of Chicago before heading to the venue, which is a renovated warehouse itself. Prairie Productions was the perfect blank slate wedding venue for these two lovely individuals! It's now a stunning, naturally lit space that just makes you want to shoot there over and over again. It's probably one of my favorite venues in Chicago.

Needless to say, Amanda and David's night ended with the most lively dancing and tons of joy! That is always one of my favorite ways to end a wedding day. Celebrating love with those that you love! Cheers to another beautiful wedding in my lovely city!
And more Chicago wedding blog posts coming soon!!
Karla and Gabe are one adventurous gem of a couple. I consider them Mrs. + Mr. Chicago. I enjoy hanging out with them weekly, but had such a fun time on my rooftop with the Chicago skyline in the background and capturing their personalities! They are mix a quirky and silly, total babes and are some of the most genuine and kind hearted individuals I've ever met. And I also have the pleasure of calling them family! Gabe...forever and ever, and Karla, just this past summer when they got married!
Also, can we talk about how cool Gabe's tattoos are, incorporating a mix of Chicago pride, meaningful moments and hand drawn illustrations by his son.
Go check out more about what they are up to on Instagram. Both are the epitome of a Chicago creative and how to be musicians + entrepreneurs in a big city! Enjoy!
KARLA // @itsme_karla GABE // @g_a_b_e__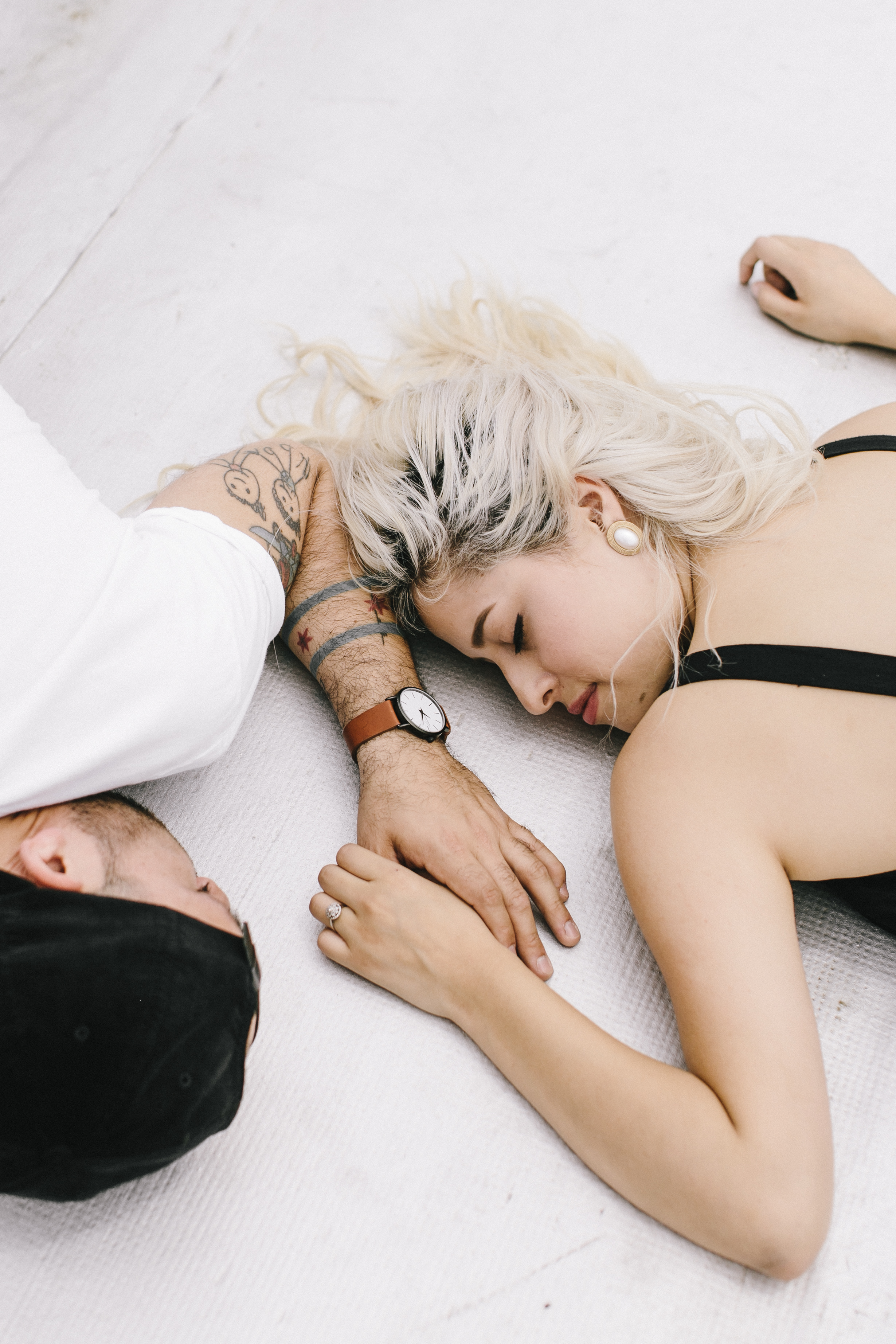 To inquire about a portrait, engagement or family session contact me below to chat!