These two are little bubbles of joy!
Separately, and even more so together! I was introduced to Harris, by my cousin, at a local favorite IPSENTO 606, where he works and makes sure the best coffee is being served daily! And it definitely is! And his beautiful wife Michaela, is a talented photographer as well at michaelaquan.com and has the best style in these parts!
It was so much fun wandering around their neighborhood, which is just a few blocks from me, and finding the cutest walls, streets and alleyways! I love the way they interact and just being around them put a smile on my face!
(Also, the belt Harris is wearing is a vintage FENDI belt from Michaela's dad! How cool?)
If anyone else wants to book a mini shoot for next week, I am running a special deal and you will have your images turned around in two days for those super last minute gifts! And Also starting off my year with a mini session special for the whole month of January! You can inquire via the contact button below! Either way, enjoy these fun images of these two precious individuals!!
Karla and Gabe are one adventurous gem of a couple. I consider them Mrs. + Mr. Chicago. I enjoy hanging out with them weekly, but had such a fun time on my rooftop with the Chicago skyline in the background and capturing their personalities! They are mix a quirky and silly, total babes and are some of the most genuine and kind hearted individuals I've ever met. And I also have the pleasure of calling them family! Gabe...forever and ever, and Karla, just this past summer when they got married!
Also, can we talk about how cool Gabe's tattoos are, incorporating a mix of Chicago pride, meaningful moments and hand drawn illustrations by his son.
Go check out more about what they are up to on Instagram. Both are the epitome of a Chicago creative and how to be musicians + entrepreneurs in a big city! Enjoy!
KARLA // @itsme_karla GABE // @g_a_b_e__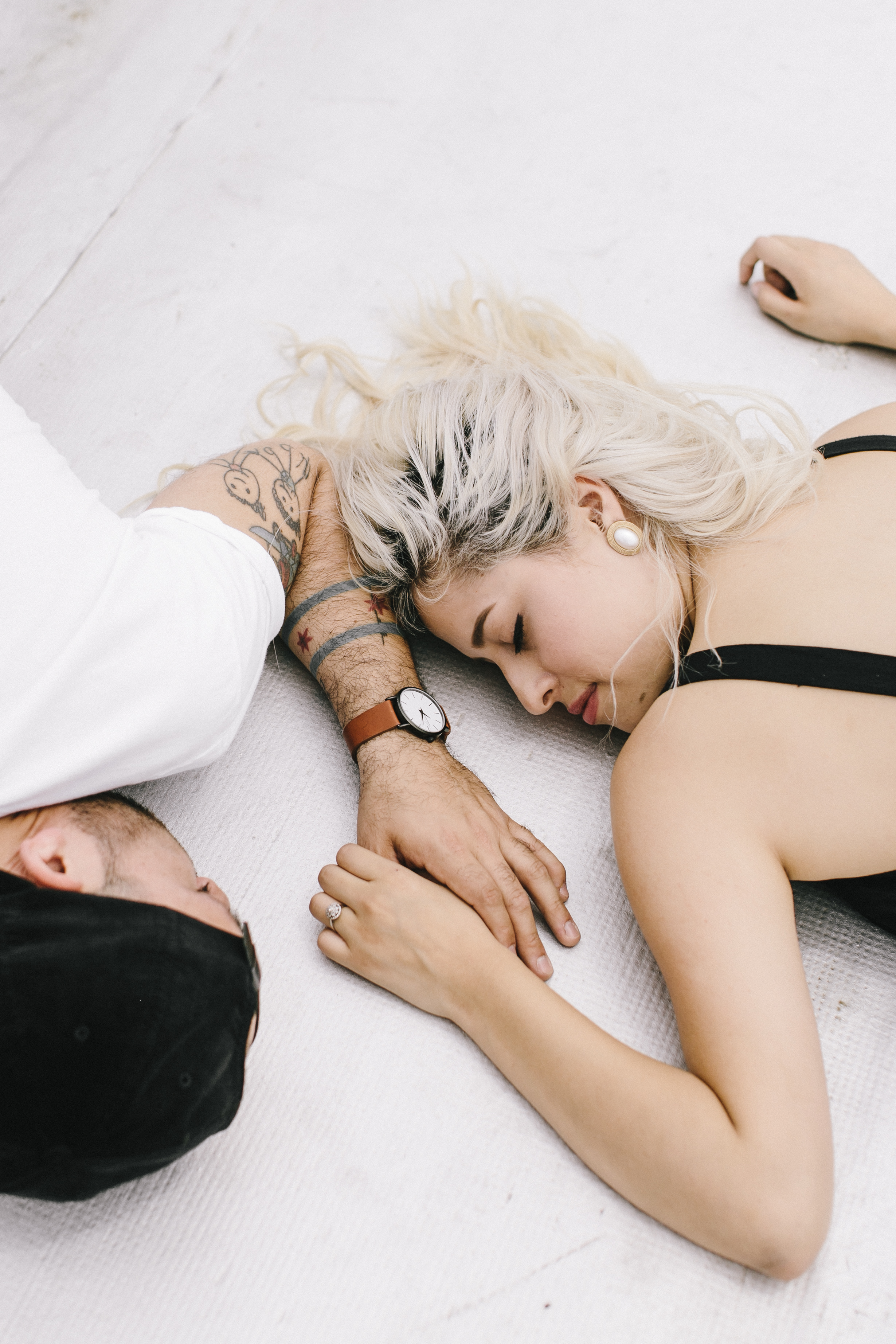 To inquire about a portrait, engagement or family session contact me below to chat!