Ever since being introduced to Ruth (thanks Ian!) I knew she would become a close friend of mine. I appreciate her kindness, hospitality and just overall genuine personality. She is a gem and a firecracker at the same time. I was so grateful to spend this past weekend capturing Ruth and Mark's engagement photos on the Isle of Skye, where Ruth grew up. She had plenty of hikes lined up and plenty of food and drink to satisfy an army. Ruth's grandma also contributed with delicious homemade food multiple times, so I now know where she gets it from!
Anyways, enjoy these images of our weekend...and always remember..."a couple that lunges together, stays together!" (see second to last image)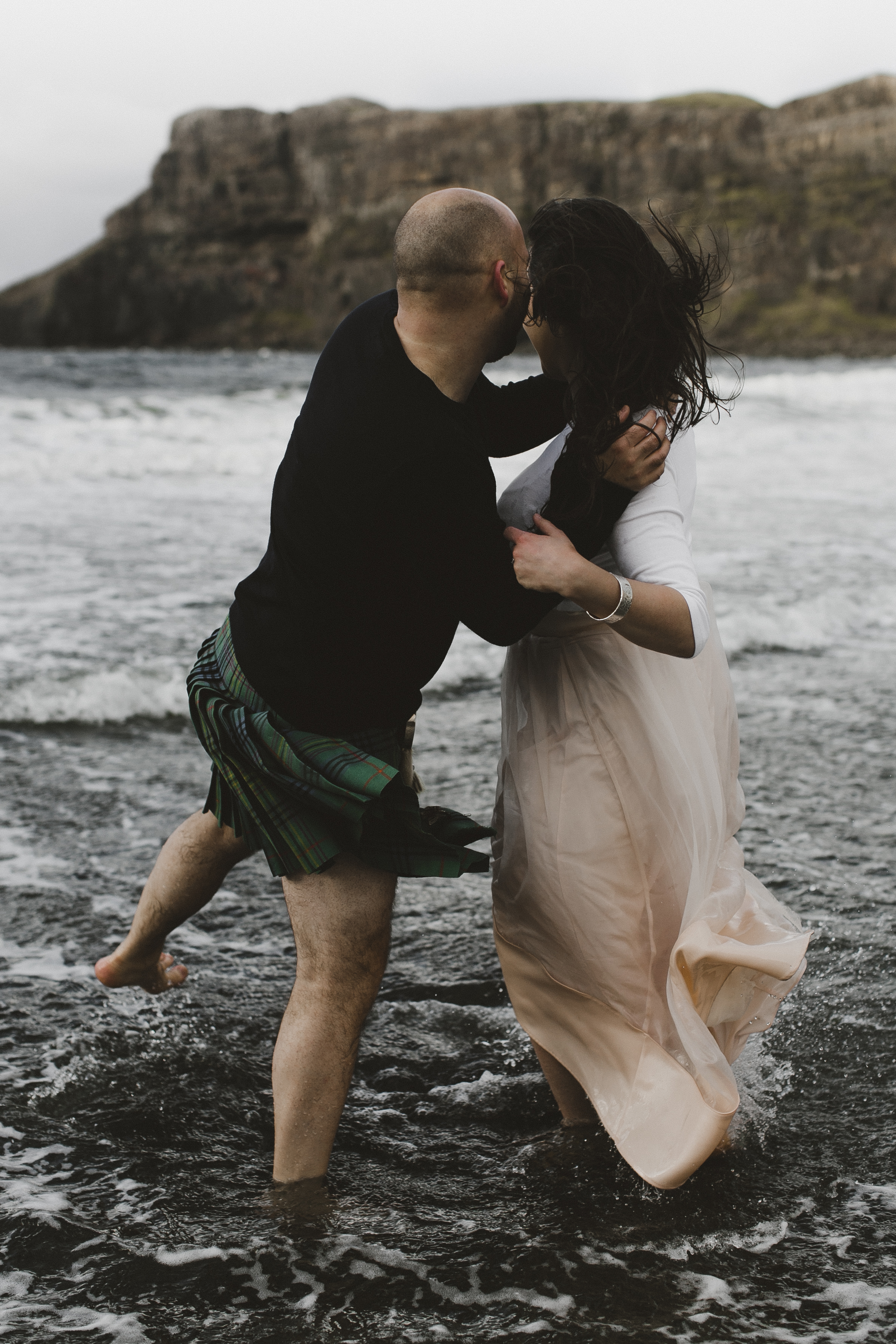 If you'd like me to come with you for an engagement or elopement weekend, contact me and we can work something out!